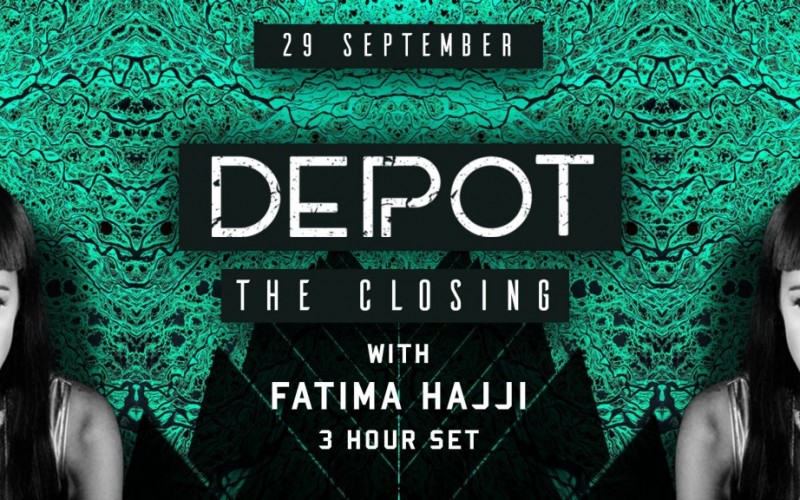 29-09 DEPOT The Closing w/ Fatima Hajji 3HRS Set
LINE UP
29 september - 23:00 / 05:00
Fatima Hajji 3HRS Set / Justin Timmers / John Steel
Depot stopt!
Na talloze mooie avonden met jullie te hebben beleefd komt een einde aan Depot op vrijdag 29 september. Wij zullen nog één keer bij elkaar komen voor de ALLERLAATSTE editie! De locatie van Depot krijgt een nieuwe bestemming.
Wat was de tofste avond die wij hebben gehad bij Depot? Wij waren het unaniem eens dat Fatima Hajji DEPOT Amsterdam in stijl kan afsluiten met een exclusieve 3 uur set ❤
Line up:
– Fatima Hajji – Justin Timmers – John Steel
De drank moet op deze avond! En ja er zijn ballonnen 😉
De munten kosten €2,50 p.s!
– De kaartverkoop start a.s vrijdag om 14.00 uur via www.depotamsterdam.com
– Voorverkoop: €9
– Kaarten aan de deur €15
Location: DEPOT – Aambeeldstraat 10, Amsterdam
Lockers Available / Coins: Pin & Cash / Free parking
Presale tickets: 9 Euro
Doorsale: 15 euro
Min. Age: 18+
Directions:
By bike from Amsterdam CS / Ferry / Buikslotermeerplein
BUS to the event: reachable by Bus 32 & 33 from Amsterdam Central Station (it's a 5 minute walk to the venue from the bus stop). The bus leaves every 10 minutes.
BUS from the event: The Night bus, 361 & 363 go all night, every 10 minutes, to Amsterdam Central Station.